Almost all of us dream of an international vacation. Be it azure beaches, verdant hills, exotic cuisines, history and culture, adventures or even shopping, the lure of a foreign trip is just hard to resist. Moreover, as global citizens in a well-connected world, all of us like to set our sights beyond the boundaries of our own countries.
With travel restrictions easing, many countries are rolling out the red carpet for tourists. And it is now possible for us to indulge in an international trip. However, when we think about a trip abroad, the one thing that dampens our spirit is 'expense'. It is a common preconceived notion that travelling internationally is an expensive affair and that we will need to plough through our savings to afford a trip to foreign shores. Well, we are happy to burst that bubble. An international trip can now be achieved well within your budget with some smart planning.
4 Tips to Plan a Budget-Friendly International Trip
Here's presenting 4 simple tips to plan a budget-friendly international trip in 2022:
Prepare a Budget
It is very easy to get dazzled by all that we see and read on travel shows and social media. However, to ensure a truly affordable international trip, it is important to draw up a budget and stick to it. This includes cutting back on those expenses that are not essential. In addition, it helps to do some research beforehand to ensure that you do not burn a hole in your pocket.
Find out about the weather, places to visit and entry fees (if any), budget-friendly accommodation, restaurants, shopping areas, local travel and safety regulations. This will help you be better prepared before you embark on your journey.
You can even look for countries that offer special deals to tourists. Browsing through travel blogs and magazines or connecting with your near and dear ones will help you get the best finds.
Redeem Membership and Loyalty Points
Planning an affordable international trip is all about being thrifty. Be it availing discounts or deals offered on travel packages or redeeming loyalty points accrued through credit cards or air miles; it helps to exchange these points in return for booking accommodation or travel, shopping and meals. Once you narrow down on your destination and plan your activities, you can go about accumulating various offers that suit your trip. This way, you can maximise your trip without going overboard.
Put Your Smartphone to Good Use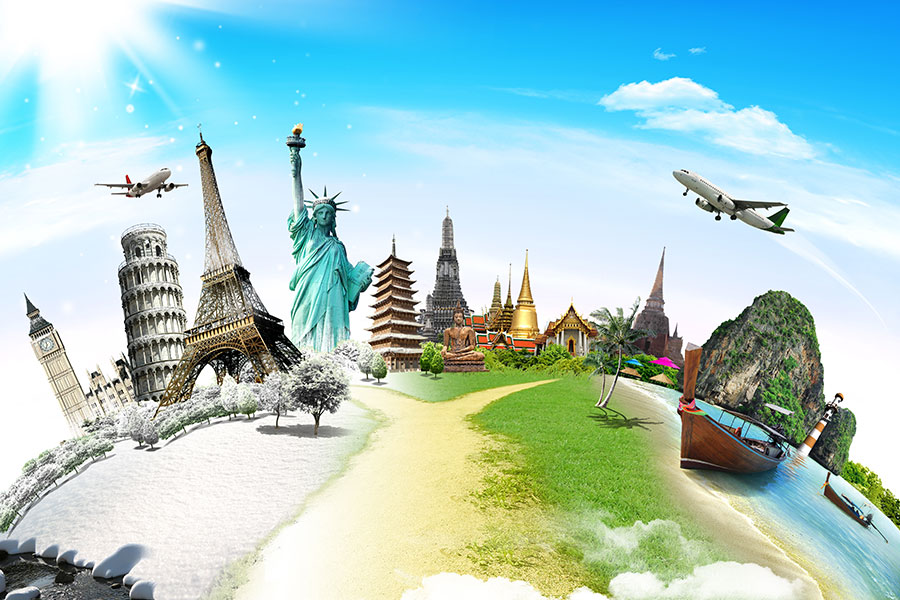 We all like to stay connected, wherever in the world we may be. This could be via calls, messages or even social media. However, in the midst of planning a pocket-friendly international trip, do not forget to check your phone and data plans. Calls and internet charges can be very exorbitant internationally. It is prudent to check with your network operator and get an international plan that suits your budget. Alternatively, you could consider a local SIM card or prepaid mobile phone that offers lucrative benefits as that could work out cheaper.
Also, since the internet is expensive abroad, it helps to download all essential information on your phone before leaving for your trip. This could include maps, emergency contact numbers, addresses, and any other information that is required to aid your travel. Lastly, make use of the free public Wi-Fi whenever you can and save your hard-earned money for leisurely activities.
Protect Yourself with International Travel Insurance from India
While we can cover all aspects of our trip with smart planning, none of us can preempt an unfortunate situation. An accident, mishap or lost luggage will not just spoil your vacation but also throw your budget in a tizzy. Hence, an international travel insurance policy is important to ensure a hassle-free vacation. A good overseas medical insurance from India offers coverage for both medical and non-medical exigencies. Do make sure to go through the various international traveller insurance policies available and select the one that best suits your needs.
Bonus tip – Brush up Your Linguistic Skills
We are all familiar with common phrases across languages like Adios, Hola, Bon Appetit, Salut, Sawadee Kha, Bonjour and Konichiwa, to name a few. But how many of us know the right questions to ask in the local language? Once you have zeroed in on your destination, it will be helpful to memorise a few phrases that will help you get by in the country of your choice. Learning some keywords and sentences is not only a good way to break the ice with the local people, but it also helps you get out of any sticky situation.
Summing Up
Planning a budget-friendly international trip in 2022 is no longer a daunting task. With some smart tips and an international travel insurance policy, your vacation can be a breeze. Also, if you are planning to travel as a student, then you can opt for international travel insurance for students to help manage any travel-related exigency with ease. So go ahead, choose your destination and start planning. Bon Voyage!