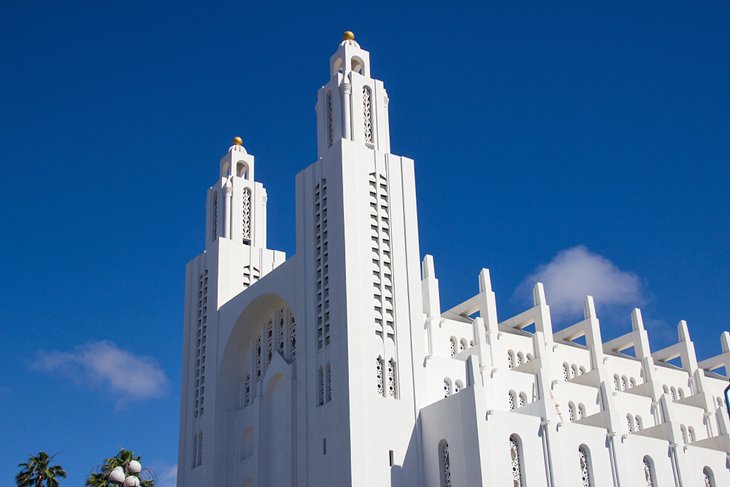 Morocco is one of the most wonderful countries and is known for its rich culture. From skiing in deserts to exploring the imperial cities and relaxing at beautiful beaches, it offers a little of something to every type of person. That is why it is an electric destination for tourists.
You can enjoy your time in Morocco if you book a car. Rent a car service is a must have thing if you want to travel around this beautiful country. You can find more information about car rental and what to think about when renting a car at AutoPrio.
If you are also planning to visit Morocco and wondering what you should do on your visit, we have got you covered. Here is the list of the most exciting things one must do in Morocco.
Best Places to Visit in Morocco:
Hassan II Mosque. One of the most beautiful places to visit in Morocco is its Hassan II Mosque which is situated in Casablanca. This mosque is the biggest in Morocco, and it is known for its 689 feet minaret, which is also the tallest minaret in the entire world. The unique thing about this mosque is that it took 7 years to build it, as the king Hassan wanted it to be a Casablanca landmark.
The city of Fez. The historical city of Fez is known for its tanneries: which have been operating since medieval times. If you fancy some leather product shopping, this is the place for you to go. In the galleries above the famous Chaouwara Tannery, you will have the best of vats filled with beautiful colors and leather pieces laid out to dry.
Blue streets of Chefchaouen. If you are into culture, you surely would not like to miss a chance in strolling down the blue streets of Chefchaouen. It is situated in the Rif Mountains of Morocco and these cobbled streets are known for their bohemian atmosphere and breathtaking beauty. Walking down these streets is going to enable you to have one of the most blissful experiences in Morocco.
Fun Activities to do:
Enjoy a cultural festival. During your visit to Morocco, if you have not attended any cultural event, you are missing a lot. In Morocco, it is home to many annual cultural festivals and you should plan your trip according to the schedule of these unique events. Some of these festivals are Fez Festival of World Sacred Music, date festival in Erfoud, Dades Valley roses festival, and Marrakesh arts festival.
Spend some relaxing time in a Hammam. Hammams are traditional public bathhouses in Morocco. In the past, these Hammams were the spots for social meetings. For having more local experience, you should head to a Hamman and cleanse and ease away all your worries and pains.
Explore the Sahara Desert. The Sahara Desert is the world's biggest desert, and it can be explored from many places in Morocco. The huge dunes are surely going to be a splendid sight for you. If you are going to visit the Sahara Desert, make sure to do camel trekking and camping in it.
Conclusion
Morocco is an amazing country with incredible history and provides you with endless opportunities for fun and adventure. Speaking of adventure, you can further enhance it by driving your own car as long as you don't mind the car shipping cost. Shortlisting the best things to do in Morocco was surely a very hard task but, we have worked out some of the most amazing things which can give you the experience of your lifetime.